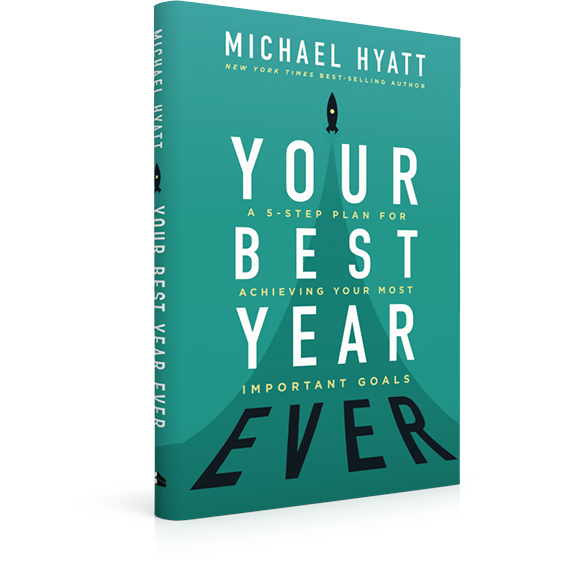 Followers of this blog will recognize the name Michael Hyatt.  In 2016, I reviewed his book Living Forward in which he shared his method for creating a life plan for one's life.  In his new book, Your Best Year Ever, Hyatt drills down on the goal setting slice of your Life Plan's pie, providing methods for setting and achieving goals.
I must place a caveat up front.  This book did not have the same punch for me as Living Forward did.  With the former, I actually had some life plan illuminations that motivated me to make a few positive changes in my life.  I do not really see the same personal benefit from Your Best Year Ever.  Perhaps that is because I have been required to create and meet or exceed goals every year of my working life for each of the various positions I have held.  Perhaps this is just an area that I feel I have sufficiently mastered.  But I am certainly not everyone.
This book might be particularly appealing to managers who would like an easy to digest book on effective goal setting to recommend to their employees.  The writing is straight forward and engaging, full of vignettes from past clients as well as hypothetical stories illustrating various goal setting points.  With sections focusing on why written goals are important, and how to stay motivated, Hyatt goes a step beyond the familiar SMART goals, by  proposing the importance for SMARTER goals: goals which are Specific, Measurable, Actionable, Risky, Time-keyed, Exciting and  Relevant.
Hyatt certainly reaches beyond simply focusing on professional goals, covering goal setting for each of the ten principle life domains of one's life: Spiritual, Intellectual, Emotional, Physical, Marital, Parental, Social, Vocational, Avocational, and Financial.  In this respect, the book dove-tails nicely with Living Forward.  I also like his point regarding taking the time to consider why your goals exist. Ask yourself, what is the importance of a given goal? This can prove very motivating to remember when achieving a particular goal gets tough.
Hyatt ends his book with a section of sample goal templates filled out for the different life domains that he had defined earlier.  The sample pages illustrate how the various aspects of Hyatt's goal achievement process fit together to form a plan of action that motivates getting started… and sometimes getting started with a goal can be the hardest part!
I think that one of the difficulties that I had with this book is that I really felt that Hyatt had the techniques of social media marketers on full blast with this book and the surrounding hype leading up to and through the publication of Your Best Year Ever. I follow Hyatt's blog as well, and between the book itself and the blog emails, I started to feel like I was caught in an infomercial.  I don't react well to that, which is probably why I am an academic and not in business marketing, lol. But that is another blog for another day.